How to use the drop-down Menu of the Material Samples Page

The menu with images in the samples page of every model allows to browse among all the materials belonging to our kitchens collection. When passing with your mouse above the menu you will be shown the names of materials, colours and handles. If you click on the name of a material, on its group or directly on the image, you will be shown the page gathering all the corresponding materials.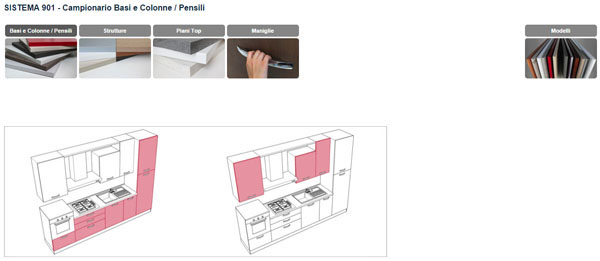 Best Material Performance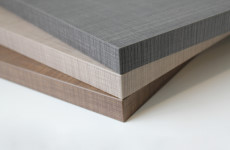 All the different images shown on this page are the result of a careful work, extreme attention to details and technologically advanced instruments. We take photos of the original samples with professional cameras and lights. Even considering the highest precision possible, in representing the samples, the finished product may present colour variations according to the environment and surrounding lights. You can find more information in the Purchase Section of our FAQ page.
Representation of Kitchen Materials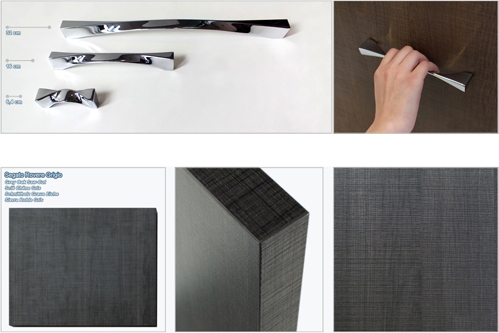 The different materials and accessories are photographed with different modalities to best display their characteristics.
1. In Floor Cabinets and Columns / Wall Units we show the model characterizing finish and all the colours available; the detail photos best represent the door decorations.
2. In Structure we show all the finishes available for structures / bodies.
3. In Tops you can see the colours, thickness and decoration for the laminate tops.
4. In the Handles page every handle is pictured on the front, on the side and "while being used".