Wassily armchair was designed by Marcel Breuer in honour of Wassily Kandinsky. Initially the prototype was featured with a tube of 20 mm diameter. After a series of changes Breuer came to use a chromed steel tube without joints for the realization of the structure. Back, seat and armrest are in hide-leather or cavallino leather available in two finishes and in several colours. Apart from being a milestone in the history of Interior Design, Wassily armchair is a product hand-crafted by a workshop specialized in metal and leather manufacturing.
Measurements
- cm 79 x d.70 x h.72
Seat height: cm 45

Seat and Back Material
- Russia hide-leather
- full grain hide-leather
- cavallino leather: white/black, white/coffee, white/black/coffee

Colour (only for Hide-leather Seat and Back)
Choose the desired colour from the configurator menu only for seat and back finishes in Russia hide-leather or full grain hide-leather.

Structure Finish
- chromed steel without joints

Hide-leather Features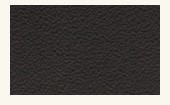 Russia Hide-leather: thickness of approximately 1,8/2 mm. This hide leather is artificially worked, in order to result uniform, by removing all the little imperfections you can find in a full grain hide leather.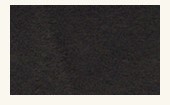 Full Grain Hide-leather: thickness of approximately 2,8/3mm. The surface is not submitted to any kind of treatment that could modify its characteristics, so you can see pores, little scratches and other natural imperfections.