Eileen Gray coffee table bears the same name of the artist who created it. The structure is in chromed steel or in white lacquered tube and the top has a 51 cm of diameter and is completely in clear glass. The coffee table is adjustable in height from 62 to 100 cm thanks to a small hinge.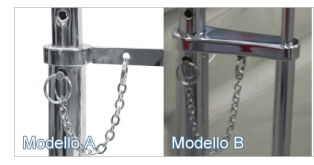 Measurements
- cm Ø 51 x h. from 62 to 100
Top
- clear glass
Structure
- steel: chromed / white lacquer
Height Adjusting Device
- A Model: an efficient reinterpretation of the original version, it is characterized by the presence of a thin metal sheet joined together with rings placed on the structure that runs along it to adjust the height.
- B Model: faithful reproduction of the original version of the coffee table created by Eileen Gray, it is made of a single metal sheet that allows to adjust the height with ease.
Designer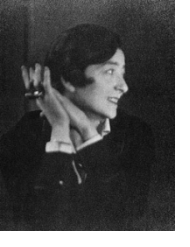 Eileen Gray had Scottish-Irish origins. When her father died in 1900, she had already been living in London for two years and was attending drawing lessons at "Slade School of Fine Art". She discovered D. Charles laboratory, a painter specialized in lacquer work. She worked with him and learned all the fundamentals she needed for the whole period of her professional career. In 1902 she went to Paris where she kept specializing in the drawing art and in oriental lacquers. Here she met Sugawara, a Japanese with whom she perfected her lacquers knowledge. She was noticed by the great tailor Jacques Doucet, an art collector that hired her to furnish his entire house. She also realized two tables and a screening, her only dated and signed works. Her first big work was Madame Lévy's furniture (the famous hat designer Suzanne Talbot) in Rue de Lota. In 1922 she opened, in the elegant Rue Faubourg St. Honoré, the "Jean Désert" gallery where she displayed and sold furniture, screenings and lamps. After four years of intense studies, advised by theorist Jean Badovici, she built in Roguebrune, on the Mediterranean coast, a house for herself: wide and practical, with many different thoughtful and funny details. Also Badovic apartment in Paris and her second house in Castellar on the riviera are an attestation of Gray's intelligence and creativity richness. Not long before her death she had the satisfaction of displaying some of her most significant works at "Musée Des Arts Decoratifs" in Paris.