This page has been automatically translated by the system, if you need a translation from our team, please contact us.
The tubular steel cantilever chair S 33 is inspired by the original design of the Dutch architect Mart Stam and teacher at the Bauhaus, which was designed in 1926. Seat and back are made ​​of leather, a choice of Bulgarian leather, full grain leather or Cavallino, and the chair frame is in chromed steel.
The version with armrests, as well as back and seat, has covered armrests.
S 33 is a chair design created by Italian manufacture a workshop specializing in the processing of metal and leather. The design that distinguishes it has made the S 33 cantilever chair an icon of the twentieth century.
Dimensions
- Without armrests: 47 cm p.62 h.86
- With armrests: cm 56 d.56 h.80

Seat height: 45 cm
Structure Finish
- Chrome-plated steel
Category coating
- Bulgarian leather
- Full grain leather
- Leather pony
Code coating
To view in detail finishes and colors available click on the icon at the top "View Samples and Cover Codes" and enter the code into the textbox desired coating.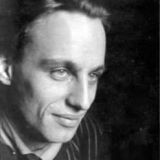 Mart Stam
Mart Stam (Purmerend, August 5, 1899 - Zurich, 21 February 1986) was an architect, a planner and a Dutch designer.
In the second half of the '20s he worked with van der Vlugt on the design of the factory Van Helle, considered the manifesto work of a new trend; younger and more politicized than that of Gropius and Le Corbusier, represented by the very Stam and Hannes Meyer .
From '31 to '32 he worked as an urban planner in the Soviet Union and being congruent with the socialist doctrine of which he was supporter, went on to design furniture functionalists.
It was in '26 that, starting from a prototype made with gas pipe, he designed the S 33, a chair that influenced among others Van der Rohe and Breuer. The free-swinging chair revolutionized the concept of the chair frame representing one of the most important innovations in the design of the twentieth century.